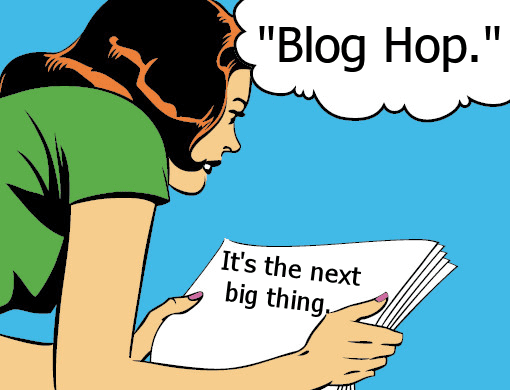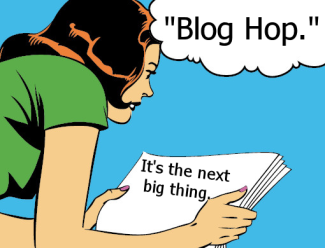 Welcome to my stop on the Next Big Thing Blog Hop!
Here's the lowdown. This particular blog tour invites writers to answer ten questions about their current Work in Progress, or a forthcoming project. Each tagged writer answers the questions, and then coerces tags other writers to answer the same questions on their blogs, and then they strongarm beg bribe tag more writers, and so on and so on…infinity! It's a fun way to bring new readers and writers together.
I was tagged by the fabulous Laura Benedict, whose books include Isabella Moon, Calling Mr. Lonely Hearts (one of my all-time favorite reads) and Devil's Oven, as well as the tasty anthology Surreal South. Bestselling author JT Ellison says of Devil's Oven: "…stunning and lyrical and all kinds of creepy. Benedict taps into our childhood's grimmest fairy tales, and takes them in a delightfully spooky new direction. [She] has graced us with a sophisticated and thoroughly grown-up contemporary nightmare. I won't sleep easy for days." That description pretty much sums up Laura's writing: stunning, lyrical and all kinds of creepy. I call it poetic horror.
Now to the questions!
1) What is the working title of your book?
Chrysalis is Book One of my new series for Harlequin Teen. I actually just finished the Art Fact Sheet and now I can't wait to see that first cover.
2) Where did the idea come from for the book?
The story has taken so many unexpected turns and I've added so many layers that I'm not sure I can pinpoint the original spark. I woke up one morning with the idea stuck in my head—a girl attacked and left for dead lingers in a coma, trapped in the chrysalis of her own body until her soul discovers a way to break free. It's sort of Freaky Friday meets The Hunger Games.
3) What genre does your book fall under?
YA paranormal thriller.
4) Which actors would you choose to play your characters in a movie version?
Hmm, I can see Willa Holland as Camilla (the girl in the coma), Shailene Woodley as Hanna (who becomes host to Camilla's soul), Pierre Boulanger as Ethan (the love interest) and Alex Pettyfer as Atticus (a dangerous tracker with an agenda).
5) What is the one-sentence synopsis of your book?
A young coma patient's soul jumps from body to body, searching for her would-be killer.
6) Is your book self-published, published by an independent publisher, or represented by an agency?
It will be out in February, 2014, from Harlequin Teen.
7) How long did it take to write the first draft of your manuscript?
I'm still in the process of writing it as well as finishing up The Visitor, Book Four, of The Graveyard Queen series.
8) What other books would you compare this story to within your genre?
I think readers who like the Wake series by Lisa McMann will enjoy this series, as well as Alyson Noel's Soul Seekers Book One—Fated.
9) Who or what inspired you to write this book?
The YA genre in general. I find the creativity and originality in so many of those novels completely awe-inspiring and not a little intimidating.
10) What else about your book might pique a reader's interest?
Chrysalis is just the beginning of a much larger, deeper, scarier adventure. Once the details of Camilla's past are revealed, she becomes the target of a powerful organization bent on returning her to the fold. Not only will she have to fight for her life, but for her very identity.
The next writers on the hop are…
On Wednesday, January 23th, these writers will post about their own Next Big Thing. Both are amazingly prolific and terrifically talented. I know you'll enjoy getting to know them.
Note:
Jordan Dane will give away an audio book in conjunction with the hop. Enter as many times as you want and there will be several simple ways to throw your name in. Open to international entrants, too. "Award-winning voice actor Michelle Ann Dunphy gives a stunning and emotional performance in this 8-hour 48-minute unabridged Audible recording of In the Arms of Stone Angels."