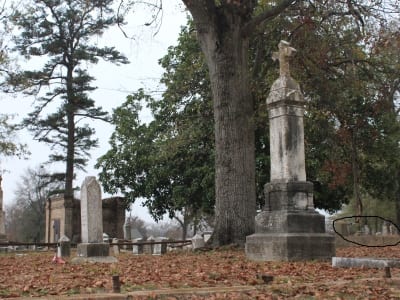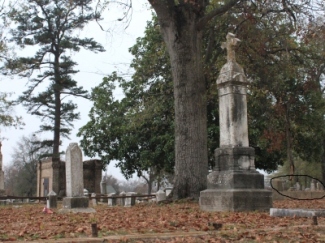 No surprise, I love old graveyards.  My husband travels a lot for work so now and then, when he comes across an interesting cemetery, he'll stop and take pictures for me.
Here is a photograph from an old graveyard in Texarkana, Texas, that he shot on his way back to Houston from Arkansas just after Christmas.  He doesn't remember the name of the place, but I looked it up and, fittingly, I believe this photo is from Rose Hill Cemetery.
Notice the tiny form lurking beneath that large hanging branch and behind the wrought iron fence (to the far right in the first photo).  For obvious reasons, we've titled this one, "What is that?"
Click each image for larger view.