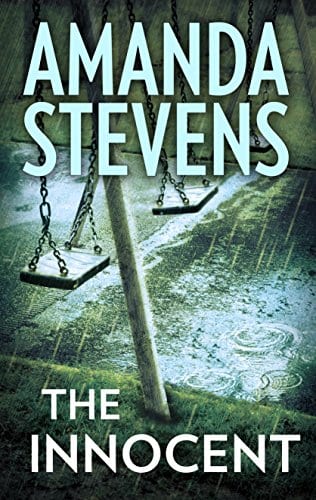 Those of you who found me through The Graveyard Queen series may be unaware of my previous work in romantic suspense. My publisher has reissued some of the titles with new covers, so I thought I'd give you a little preview on my blog.  First up is the Eden's Children trilogy, probably my favorite of the RS titles.
In the small town of Eden, Mississippi, children are vanishing…
A personal relationship was strictly forbidden, but that didn't stop Sergeant Abby Cross from wanting Sam Burke. She'd thought the FBI profiler cold and arrogant—until she worked with him, side by side, late into the nights on her town's desperate search for two missing little girls. Sam hid his emotions well, but beneath the surface Abby sensed his fierce determination to bring the innocent children home. Falling for Sam could cost her her reputation and career. She had to keep things cool between them. But emotional fires were blazing in Eden, Mississippi—and love was the ultimate temptation.
The frightened woman standing before millionaire Jared Spencer hardly looked like the housekeeper's spirited daughter who'd once captured his heart then betrayed him. But the moment their gazes met, he felt the same fiery, forbidden desire. Tess Campbell had come with a plea to help find her missing child. A child who should have been theirs. Tess tempted fate by going to Jared. But for her little girl, she'd face the devil himself. Jared's millions would fuel the search—but it was the man Tess needed to keep her safe. For when Jared learned her precious secret, he and Tess would be in more danger than their daughter…
Naomi Cross knew evil. She'd felt its presence when her daughter disappeared, years ago, and she felt it stalking her now. But this time, danger drove her into the strong, sheltering arms of the one man who could help her—Alex DeWitt. The man whose cherished daughter might be Naomi's child. He was handsome as sin, and just as irresistible. And when he heard her desperate claim, Alex shocked Naomi with a wild proposal of his own. Naomi needed protection; Alex needed a wife. Together they could uncover the dark secrets of the past—and start the long journey home to paradise.